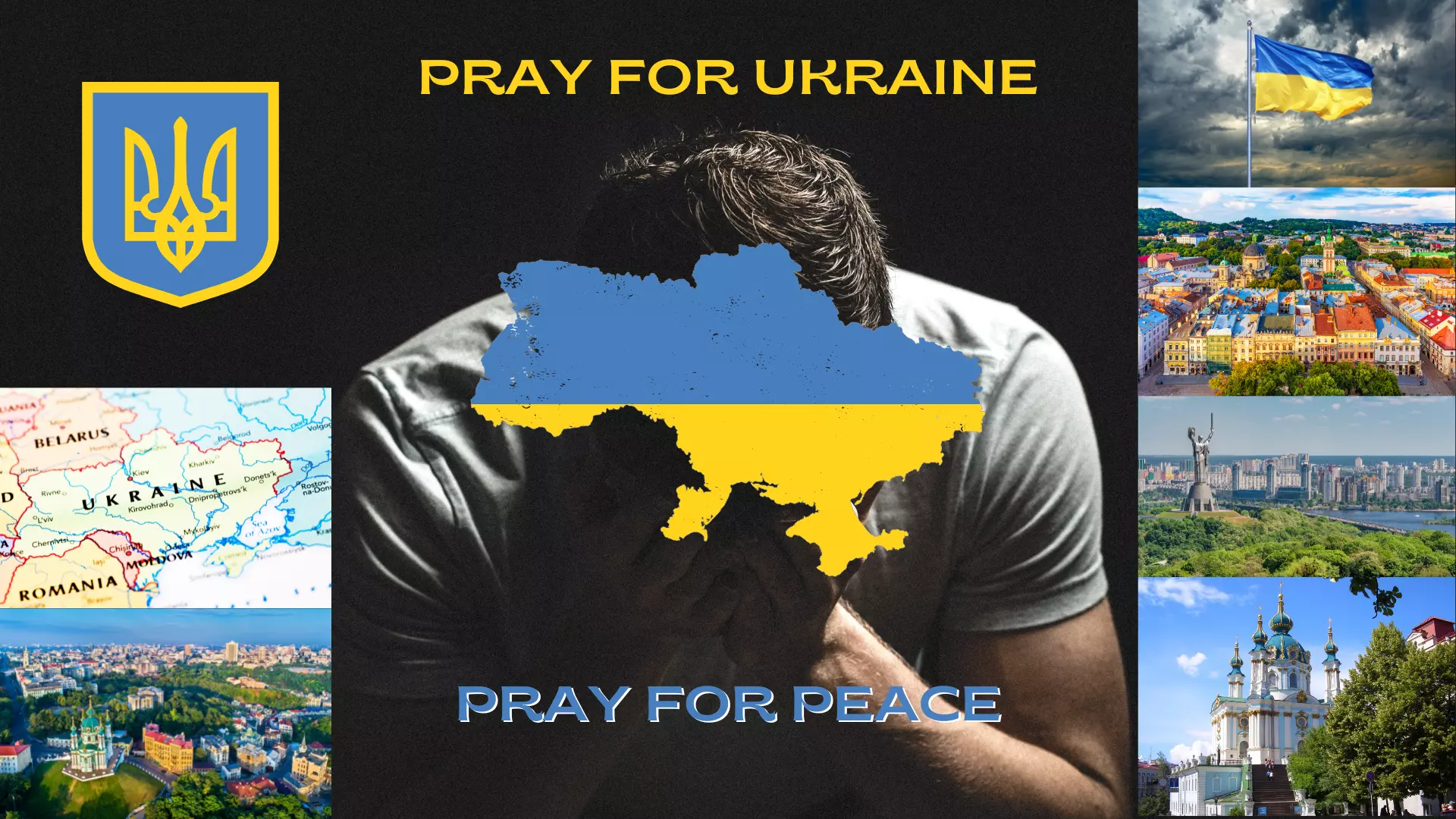 Ukraine Relief
Changing the World is brokenhearted by the real and tragic events currently ongoing in Ukraine.
Many Americans have strong opinions one way or another, from varying political perspectives, placing blame in various ways and on various politicians, parties, & countries.
Regardless of your political perspective, there are real human beings suffering in Ukraine, with homes burned down and sleeping in subways made bomb shelters, if they can sleep at all. We have many dear friends living in Ukraine and are in daily contact. These individuals won't be consoled by political arguments.
While Ukraine has a history of corruption, Changing the World is connected to numerous trusted individuals throughout Ukraine who have a proven track record of humanitarian relief. Your donations will go directly toward the work of these trusted partners.
New needs for relief will become evident as the crisis continues, and we'll update you regarding the impact of CTW's efforts to help Ukraine's citizens.
If you'd like to participate financially, please consider filling out the donation form below.
---
Changing the World, Inc is a TV show, community, & movement whose goal is to inform, inspire, & equip our circle of influence to be change-makers for good, one heart at a time.
Changing the World is a 501(c)(3) public charity with EIN: 85-3494495.

---
Rudolf Balazhinets
March 23rd, 2022 | CTW sent $5,000 via Western Union to Rudolf for humanitarian aid.
---
Zina Dunaevskaya
March 23rd, 2022 | CTW sent $250 via Western Union to Zina to help support her, her two children, and her mother with disabilities. 75% of businesses in Kiev are not functioning as of this time, and those remaining have had to lay off 50% of their workers. This means there's an effective unemployment rate of ~87.5% in Kiev.
---
Oleg Vasilevsky
March 31st, 2022 | CTW sent $5,000 to Radooga USA, Inc (501(c)(3) since 2002; EIN: 75-2982443). Radooga USA, Inc, under Oleg's leadsership is providing humanitarian aid in Ukraine, including food and medical supplies. Radooga is also providing education and "psychological shelter" to as many as 5,000 children via their online program.
---
Sunflower of Peace
November 17th, 2022 | Thanks to the kind donations of Cape Cod locals, in collaboration with Sunflower of Peace based in Cambridge, we sent medical supplies directly to Ukraine. These supplies were packed and shipped to Ukraine to save lives and heal wounds.
---
Power Generators
November 23rd, 2022 | As weather grows colder for the winter in Ukraine amid infrastructure damage and lack of access to Russian oil, the need for alternative fuel/power sources has arisen. Our current fundraising goal is for generators for two special needs orphanages and a development center catering specifically to those with special needs. Please find a description of the need from the latter below.
Space for Children's Development in Ivano-Frankivsk
This facility in Ukraine has been helping families with children with autism and other nosologies for more than 7 years. In our space children with special needs receive comprehensive specialised help depending on their individual needs.



We provide body-oriented therapy:

Physical, psychomotor development
Sensory integration
The "Feldenkrais method"

Logo specialists:

Psychologists
Speech therapists
ABA therapy specialists
Communicative groups

We also conduct psychological support groups for parents.

Currently, we have 9 specialists working in our center.

Continuity of rehabilitation is one of the mandatory elements of successful care for children with special needs. That is why it is so important for us to have the possibility of uninterrupted work. We need our premises to be warm and be well lit. This way all children under our care may continue to receive the necessary rehabilitation.

Currently, more than 60 children and families from all over Ukraine, including refugees from temporarily occupied territories, receive help in our center. Visit our instagram page to learn more about our Space for children's development and see us in action:



Due to war in Ukraine and recent intensive attack on Ukrainian infrastructure, we get electricity cuts almost every day, multiple times per day.

In order to continue our work, we need a 7.5 kilowatt generator, as well as all the necessary materials that are needed to connect the generator to our network. This will help us continue providing uninterrupted rehabilitation for children with special needs even when there is no electricity.

Power generators are very scarce in Ukraine now. We'll need to order one from Poland. Average market price right now for the generator, it's delivery from abroad plus installation is about 2000 USD. Click here for an example of the generator we are considering.
---
---
Or send a check to
Changing the World
20 Independence Dr. Unit B
Hyannis, MA 02601

With memo line on Check:
Ukraine Relief